Crystal, Candle & Gift Shop: Just What The People Of Newport Have Been Crying Out For!
Posted on
A New Crystal & Candle Shop Has Arrived In Newport, South Wales!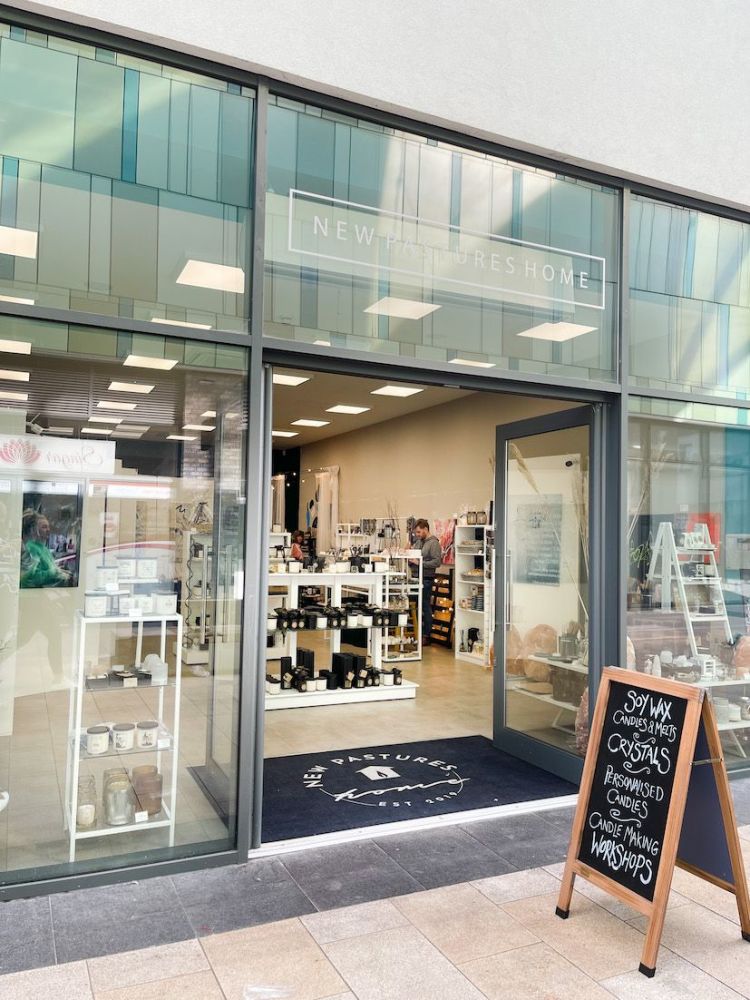 A crystal shop, candle shop and gift shop, all under one roof, located at Friars Walk Shopping Centre, in the heart of Newport, South Wales. What more could be asked for?!
Maybe you're looking for ethically-sourced & top grade crystals from across the world? Maybe you're looking for cleaner-burning, soy wax candles? Maybe you're wanting handmade and hand-wrapped gift ideas? Or maybe it's fully personalised candles, reed diffusers or incense sticks that you're seeking?
If you are looking for all of the above, you are in for a treat! Head down to New Pastures Home's shop in Friars Walk Shopping Centre in Newport City Centre, South Wales, where Hywel & Dean are ready and waiting to help you find your perfect crystal, candle or gift!
Newly fitted out in November 2021, New Pastures Home occupies Unit 30 (the old Carphone Warehouse, next door to Greggs). All fragranced products are made and wrapped in shop by owner's, Hywel & Dean. There are over 30 different fragrances to sample and choose from if you are looking for candles, reed diffusers, room mists, incense sticks etc, and well over 200+ different crystal varieties to peruse! Even the most seasoned crystal collector will find a new variety to add to their collection! Be it tumblestones, raw crystals, tealight holders, towers or impressive showpieces, New Pastures Home is the crystal shop for you!
Click here to explore the full range of products online, or put 'Friars Walk Shopping Centre' into your sat-nav and come see the impressive new addition to the city in person!
Interested in learning how to make your own candles? Learn more about NPH's candle making workshops by clicking here.